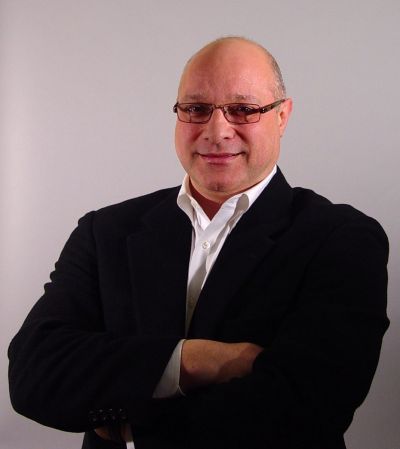 Q: Tell us about your family's long history in the antiques business dating back to the 19th century?
A. The Vandekar family has been in the antiques business for more than 120 years, beginning with my great-grandfather's shop in Amsterdam. Subsequent generations of the Vandekar family-Joseph, Earle and I- have set up shop in London, Los Angeles, and now New York. In the 40 years my father helmed the business at our location on the Brompton Road in London, the gallery became respected worldwide for carrying high-quality, 18th and 19th century British, European and Chinese Export ceramics and other decorative arts. In 1982, I opened in New York where today I continue my family's tradition of excellence.
Q. Did your father and family have a philosophy about doing business?
A. Our family has always prided itself on buying and selling great examples of the different materials we handle and our clients recognize that. Just because an object is an antique does not mean that it can have the quality that we are associated with, we are very selective. Many years ago the Los Angeles Magazine had an article about us and used the term crème de la crème. Well today it still applies- only the best is good enough.
Q. What was the original focus of the business?
A. Vandekar has always been associated with antique ceramics-particularly English porcelain, delft and pottery from the 17th to the 19th century, and, of course Chinese export and still is. Our stock in this field is unsurpassed in the US.
Q. How have you expanded the business?
A. Having been a dealer for almost forty years, I find restricting myself to one field a little difficult. I have always sold a variety of pieces. At the Winter show in New York, I've sold Russian chandeliers, Swedish furniture and Opaline crystal. What I look for is uniqueness to a piece that makes it stand out and today I apply that philosophy to the works of Piero Fornasetti and others masters of mid-century ceramics.
Q: You also specialize in woolies please tell us about them and their history?
A: "Woolie" is the colloquial name collectors have called sailor's woolwork pictures. Woolie's are the textile works created by mostly British sailors during the 19th and early 20th centuries. They are made of a material called Berlin wool and are mostly linen on canvas. They are naïve folk art created by self-taught sailors who lovingly created these wonderful testaments to an earlier time: images of ships, events and people who shaped an empire. They were mostly made for loved ones at home, wives sisters and mothers, showing the ships, places and events that the seaman experienced during a century that changed so quickly. They come in all shapes and sizes and vary in quality based on their composition, color, scale and workmanship. I am bringing a large selection of them to Nantucket. Many homes in Nantucket are filled with woolies from us, as these colorful images of the sea so complement the beauty of Nantucket.
Q: What is your mission?
A. My mission is to help clients find lovely objects. I think above all else, the antiques that I handle have to have a style and quality that makes the objects outstanding, whether the piece is a tiny Staffordshire pottery figure or a pair of Chinese export soldier vases. It is so rewarding to hear our clients tell us how happy they are with the pieces they have acquired from my father and myself.